Your Expert Plumbers in Sacramento, CA
Oak Plumbing is proud to serve Sacramento, the capital of California, with industry-leading plumbing services. With an office in Sacramento County, our team will respond to your needs and provide fast and efficient services to homes across these communities. As a locally-owned and -operated business, we are committed to offering Sacramento clients a positive customer experience.
What We Offer
When you are in need of a responsive plumber, Oak Plumbing has the team that you need. Our plumbers can handle any plumbing project because of their extensive industry knowledge. From a simple leaking shower head to a complex water heater installation, we offer a complete range of plumbing services, including:
Why Oak Plumbing?
The most effective way to preserve a base of happy customers is to always put their needs first, regardless of the extent of their projects. Oak Plumbing strives daily to stay customer-focused and provide an experience that every client values. We are driven to bring high quality service back to the plumbing industry. Our team has the training and equipment to handle any plumbing problems and causes by using their investigative diligence. Upon finding the cause, our technicians take time to explain our findings, helping customers make educated decisions about their options.
Contact Us Today
Oak Plumbing is proud to offer Sacramento, CA customers with thorough plumbing services, ranging from faucet installations to sewer repairs. If you are in need of highly skilled plumbing professionals, trust Oak Plumbing. Call our expert plumbers at (800) 397-3799 to receive a quality evaluation or submit our online form. You can also visit us at our Sacramento County office.
---
Andrew .
Cleared laundry line
Near
V St,
Sacramento
,
CA
95817
---
Mattie H.
drop off water heater
Near
Stansberry Way,
Sacramento
,
CA
95826
---
Mattie H.
Water Heater installation
Near
Stansberry Way,
Sacramento
,
CA
95826
---
Mike .
Evaluated plumbing issues .Problem was dishwasher discharge pump failure.
Near
Jupes Ct,
Sacramento
,
CA
95817
---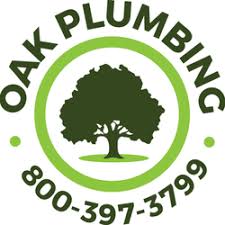 Oak P.
Installed a whole house filter
Near
Fair Oaks Blvd,
Sacramento
,
CA
95864